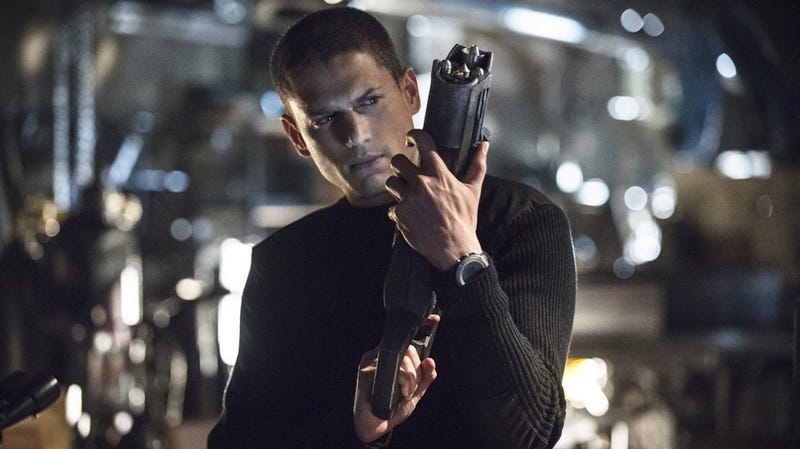 ...Besides looking hot...
Screenwriting. According to Mashable:
His most notable work in that arena is 2013's Stoker, starring Nicole Kidman and Mia Wasikowska, but he's also penned a psychological thriller set to star Kate Beckinsale.

Satisfying as the success he's seen as a wordsmith has been, he says, the chance to return to TV, as he does tonight in CW's Flash, was not something he could pass up.

"What I missed most, I think, was the sense of community because there's a kind of family dynamic that happens organically on a set," he told reporters during a trip to the Vancouver set of Flash recently. "When I was writing for two or three years and just writing, it was me alone in my living room, and I was my own boss to a certain degree, but it was also a lonely experience."